ALLIANCE OF CIVILIZATIONS ANNUAL FORUM
15-16 JANUARY, MADRID, SPAIN
Plenary Session I: The Alliance of Civilizations: Managing Diversity in the Era of Globalization
Plenary Session II: Political Challenges to Building Cross-Cultural Understanding


"Reinforcing our commitment to the Alliance"


Working Session 1: Consolidating international partnerships
Working Session 2 - Building the AoC Clearinghouse: media literacy education
Working session 3: The Role of Religious Leaders and Communities in Promoting Shared Security
Working Session 4: Innovative Uses of Mass Media to Promote Cross-Cultural Understanding
Working Session 5: Intercultural and Interreligious Youth Exchanges
Working Session 6 - Expanding university student exchange programs
Working Session 7 - Conflict Prevention, Religion, and Politics at the Community Level
Working Session 8 - Rapid Response Media Mechanism
Working Session 9: Engaging the Corporate Sector in the AoC - How Business and Increased Cross Cultural Understanding Can Benefit Each Other .
Working Session 10: Training the Next Generation of Peace Builders
Plenary III (Closing): From Global Talk to Local Action

see the whole document here:
AGENDA for First Alliance of Civilizations Annual Forum in Madrid (2008-01-15).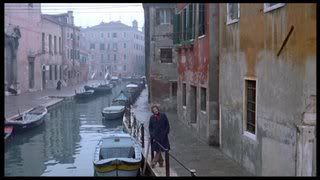 and - don't look now-, not mentioned on the AoC homepage and in the shadows of Annapolis:
IPS Support Group meeting
THE ROLE OF COMMUNICATION IN
THE ALLIANCE AMONG CIVILISATIONS

Venice, ITALY, November 29, 2007
Venue: Isola di San Servolo – 30100 Venice - Italy
November 29

9.00 - Registration
9.30 – Welcome and opening remarks:
• Davide Zoggia, President of the Province of Venice
• Mario Soares, IPS President
• Laura Di Lucia Coletti, Councillor in charge of the Project "Ethical Province",
Province of Venice
• Peter Schatzer, Director, Regional Office for the Mediterranean and Chief of
Mission in Italy and Malta of International Organization for Migration
• Patrizia Sentinelli, Italian Vice Minister of Foreign Affairs
10.15 A political and religious approach to the Alliance of Civilizations
Interventions by:
• Leonid Kishkovsky, Moderator of the World Conference of Religions for Peace
(WCRP) International
• Martti Ahtisaari, Chairman of the Crisis Management Initiative
• Joon Oh, Special Advisor to the Minister of Foreign Affairs and Trade, Republic
of Korea
•

Shlomo Ben-Ami

, Vice President of the Toledo International Centre for Peace
• Yahya Sergio Yahe Pallavicini, Vice President of Co.Re.Is. (Comunità Religiosa
Islamica)
Moderator: Fifi Benaboud, Chair of the IPS Executive Committee
11.30 - Coffee break
2
11.45 - Debate
13.00 – Lunch
14.30 – Are the suggestions of the High-Level Group of the Alliance of Civilisations feasible?
Interventions by:
• Federico Mayor Zaragoza, President of the "Culture of Peace" Foundation and
former Director-General of UNESCO
• Katerina Stenou, Director of the Division of Cultural Policies and Intercultural
Dialogue and Secretary of the Task Force on Dialogue among cultures,
UNESCO
•

Jorge Sampaio

, United Nations High Representative for the Alliance of
Civilizations
• Abdelwahab Derbal, Head of mission in Brussels, League of Arab States
• Walter Schwimmer, Former Secretary General of the Council of Europe,
Chairman International Coordination Committee of the World Public Forum
"Dialogue of Civilizations"
Moderator: Roberto Savio, Founder of IPS and Chairman of the IPS International Board of
Trustees
15.45 - Debate
16.30 - Coffee break
16.45 – The role of communications in the dialogue among civilizations
Interventions by:
• Sue Phillips, Bureau Chief, Aljazeera English
• Piero di Pasquale, Deputy Director, RAI International
• Safiye Cagar, Director of the Information, Executive Board and Resource
Mobilization Division of UNFPA
• Amos Luzzatto, President of the Union of Italian-Jewish Communities
• Baher Kamal, Advisor to Director General on the Middle East, IPS
Moderator: Mario Lubetkin, IPS Director General
18.00 - Debate
18.45 - Conclusions
read more about the aims of the IPS meeting here: http://ipsnews.net/annual/index.asp

...and just in time after "Blair kept quiet about his faith for fear of 'nutter' jibes" (read here) comes this statement:
"Religion Is The Private Sphere, Not The Public" says one of it's keynotespeakers Shlomo Ben-Ami, former Israeli Foreign Minister,now Vice President from

FRIDE and Club of Madrid

associated

(see my last post)
Toledo International Centre for Peace Shlomo Ben-Ami
VENICE, Nov 26 (IPS) -
To curb fundamentalism and fight terrorism, "Religion must be kept out of politics," warns Shlomo Ben-Ami, former Israeli foreign minister.
Ben-Ami, an Oxford-trained historian, has been a key contributor in many Arab-Israeli peace conferences -- most notably the Camp David Summit in 2000. He had a distinguished career at the University of Tel Aviv before he was appointed Israel's ambassador to Spain in 1987.
He later became a member of the Knesset, the Israeli parliament, and was minister of public security before becoming foreign minister. Ben-Ami currently serves as vice president of the Toledo International Centre for Peace, a centre for Muslim culture and peaceful Christian-Muslim- Jewish relations in Spain. "Fundamentalism is not a monopoly of Islam," Ben-Ami said in an interview with IPS correspondent Sabina Zaccaro. "You find fundamentalism in Judaism, you find it in Christianity and in Islam also," he said.
Some excepts from the interview:
IPS: What should religious leaders do keep their communities away from dangerous fundamentalism and to promote dialogue?
Shlomo Ben-Ami: To begin, I think they should recognise and acknowledge the challenges within their own religion, not only that of the others. One has to make an effort to educate one's own society, and not just preach to the other. Religious leaders have a standing in their societies, they have reputation, and they have prestige, therefore they have much influence in generating more positive attitude towards others. This seems to me to be very important. It is not that the Jewish need to preach to Muslims, but Muslims need to preach to themselves. And Jewish Rabies should recognise that within Judaism there are fundamentalist tendencies that have also to be curtailed. They do not express themselves necessarily in violence but they might preach violence. The assassination of [Israeli] prime minister [Yitzhak] Rabin, for example, was undoubtedly the result of the preaching of some extremist fringe. I think religious leaders -- Jewish, Christians, Muslims -- need to meet, need to exchange views, to open themselves to each other.
...
IPS: What are the main challenges of mixing religion and politics?
SBA: My experience in government was that when politicians try to solve what are essentially religious issues they tend to be sometimes more extremist than religious leaders. When I negotiated issues in Jerusalem I discovered that religious leaders were much more moderate than politicians. I think they should be more involved in addressing religious issues that have a political impact. Another question that is vital I believe, is to try and keep religion out of politics. Religion is the private sphere, not the public . . . We need to understand that politics is the sphere of the possible, the province of compromise. But when you introduce religion, which is not the province of compromise since it upholds eternal truths, when you politicise religion or introduce religion into politics, you eliminate the element of compromise. And this is very dangerous. It becomes political theology.
IPS: While signs of the clash of civilisations are so evident, it is difficult to perceive signs of alliance. Is this really feasible? What is specifically being done to achieve it?
SBA: We should start by saying to ourselves that the alternatives didn't work. The clash didn't work. We saw it in Iraq, we are seeing it in the Palestinian territories, we are seeing the emergence of Islamic terrorism which comes out of deep frustration of societies . . . There has been an inter-faith dialogue that seems to me not to exist anymore, at least not in the same way that it existed years back, and we need to go back to it. We need to harness, to mobilise the religious leaders to convey these messages. Religion is sometimes getting very bad press undeservedly. The problem is in totalitarianism, either religious or secular. We need to avoid injecting religion into politics. Suicide terrorism is not a monopoly of religion. Where do we have today most suicide attacks? Not in the Muslim world; we have it in Sri Lanka, and it is totally secular, it has nothing to do with religion. We need to put things in perspective, not work under absolute categories and clichés.
IPS: What is the place of dialogue in the political agenda?
SBA: It is a major place. By solving the main political conflicts around us we will be making a huge contribution. I have no doubt at all that the war in Iraq only enhanced terrorism. And the same with Iran today. Imagine a massive American attack or American-Israeli attack on Iran. It would unleash waves of terrorism throughout the region -- though, I don't believe this is what either Israelis or Americans will do. The real alternative is to go for negotiations and dialogue. No conflict has been solved just by war, and none of the problems of the Middle East, the Arab world and the Islamic world are susceptible to a military solution. .."
http://www.ipsnews.net/news.asp?idnews=40215