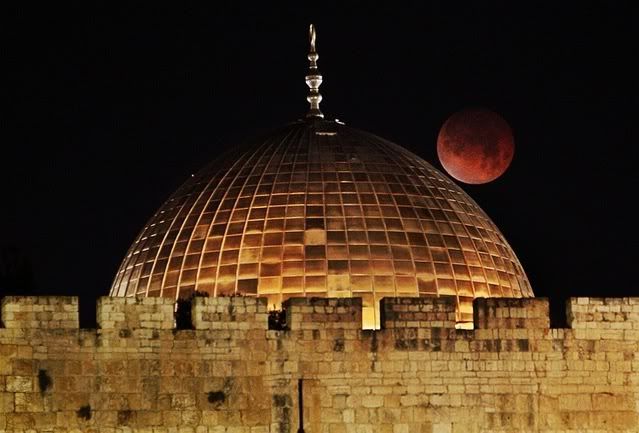 "The moon glows redorange above Jerusalem's Old City,
during a lunar eclipse early Thursday, Feb 21.
This is the last such eclipse until 2010
."
http://www.spiegel.de/international/0,1518,536921,00.html
"I watched as he opened the sixth seal. There was a great
earthquake
. The sun turned black like sackcloth made of goat hair, the whole moon turned
blood
red
"
Rev. 6,12
As for the
earthquake
please have a look to the information of my friend Wickus:
here
stay tuned!
farmer