The message seems finally getting out, at least in Germany: "
Der Spiegel
" - Germany's biggest weekly newspaper - today published to my own surprise a (shorter version of a) letter of me, farmer aka Björn Freiberg, on Dr. Solana having too much power, see here: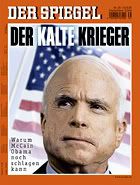 farmers letter about Solana, source: der Spiegel, No. 35, 25.08.08, page12.,
picture undertitle: "Brit oponents in Strassburg, backlash for Europe?"

Der Spiegel published two letters which were written as a reaction to a recent Spiegel-article about a discussion between European MP Schulz and German MP Gaulweiler (Spiegel no. 33, two week ago) under the title "typical cluelessness". You see, Mr. Gauweiler has a trial going on against the treaty of Lisbon and without the negative (German Constitutional) Court's decision on this, German President Horst Köhler will not sign the "Yes"-vote by the German Parliament on the Lisbon treaty. The first published letter on the subject of democratical deficit in the Lisbon treaty in the Spiegel was mine, the other was written by the former Vize-President of the German Parliament Dr. Dr. h.c. Burkhard Hirsch.
You can read the translation here:
"Bravo, finally we have a discussion! Actually, why does nobody dare to critizise that with the treaty of Lisbon, Mr. Solana - not only Secretray General of the Council, High Representative for the Common Foreign and Security Policy, Secretary General of the WEU – keeps having big influence on the Anti-terror fight in the pillar Inner and Justice, but becomes then also number two in the EU Commission and as such unites a plentitude of power in his person as never seen before? Björn Freiberg."
(What "der Spiegel" did not publish from my letter was refering to his new influence at the UN Council, connections with a certain threescore number and me refering to the first Solana Interview with der Spiegel from 2004 (LINK).)
The other letter wrote:
"The cluelessness that is revealed by European MP Schulz in the dispute with German MP Gauweiler is typical for a European Policy, which could ruin the goal of European unification irreparably. The Irish are not a bunch of raindsodden sheepherdsmen, who as only Europeans would not be able to comprehend intelectually the blessings of a Lisbon treaty. The negative result of the Irish referendum would be a piece of good fortune for Europe, if Politicians would finally understand why national referenda in the huge majority of the EU members would have a negative outcome: because one can not and should not receive consent to a treaty, which also a benevolent reader is not able to understand anymore. The refusal of the Irish could be a good piece of fortune, when European governments could come to the decision to present a democratical constitution, with short and well defined resorts and responsibilities to which they would try to obtain the consent of the European citizen. Because in the long run Europe will be a Europe of the citizens – or it will not be.
Dr.Dr.H.C. Burkhard Hirsch, Vize-President of the German Parliament A. D."
I am very happy, that we finally receive a public forum for the huge information, I first learned to know at the website and board and book of Herb Peters and with the research of Constance Cumbey, and I would like to dedicate this to their work. Herb always asked why the public - and here mainly the churches - remain so silent about what is going in Europe.
Interesting enough, as you can see above, near our letters are typed the words "prophet and pioneer", as if to hint to http://www.fulfilledprophecy.com/ and Herb who stays as a true prophet of the Lord and pioneer…
Also today we can read about an interview with Portugese FM Amato, who was visiting Turkey these days and he talks about, what Herb thought could be the two beasts of revelation in very stunning words, see here: http://www.fulfilledprophecy.com/discussion/viewtopic.php?f=8&t=42630.

Thanks for your prayers!
...and stay tuned!
farmer