Me so ashamed that my home country Germany is sunken so deep.
Is the financial crisis not crisis enough? Now we are under a fullblown occult attack headed by
Uri Geller
and
Edgar Mitchell
and his socalled
Institute for Noetic Sciences
.
The best thing was, that all the critics laughed.
They laughed about last Saturday's evening show in German TV Pro7:
Uri Geller's "Ufos and Alien"
and ridiculed the millions who followed the bizarre introduction into the luciferian
Edgar Mitchell/Ervin Laszlo/Elijahu Benedikt/2012
believe system.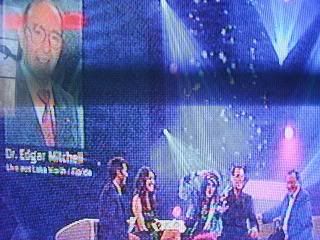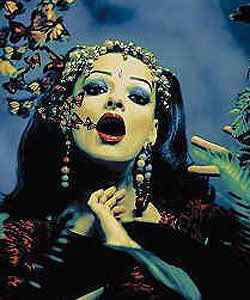 Edgar Mitchell
(l.) on the show, playing the
OZ-magic man
, was there to declare the existence of Aliens and to help to introduce an experiment with the Chrytsal skull,
Uri Geller
had brought with him. Guest Star
Nina Hagen
(r.).
Uri Geller asked his viewers to lay a hand on the TVscreen to make contact with the skull's energy(sic):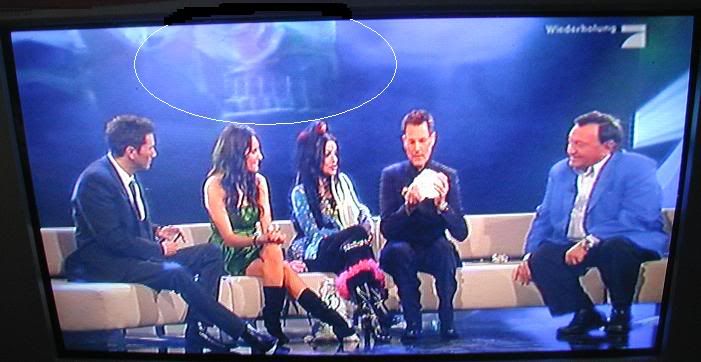 in front of the blue skull in the background: 2 moderators(left) asking German Rock Queen Nina Hagen, Psychic Uri Geller(with Chrystal Skull) and Ufo-researcher Erich von Daniken.
There is also a short video about it, the
Chrystal skull
scene apears at 4:30, after an introduction via
Indiana Jones
: 4:30
You Tube video on Uri Geller and the Chrystal skulls
Then came the Oz-programming: Professor Falke played the sceptic (Professor Falke's name was interesting as this relates to Uri Geller and his alleged contacts with a falk-god-entity named "Spectra".) and the rest of the psychic crew was also there: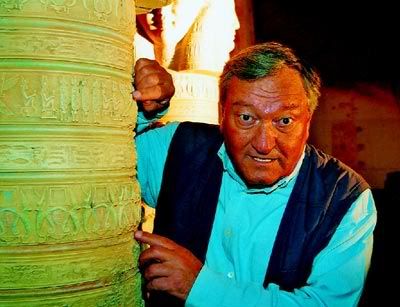 Dorothy (Nina Hagen) with Tin-man (Uri Geller), Lion (vonDaniken) and Scare Crow(Vincent Raven(!)

) listening to

Prof. Falke

("Hawk"-2Spectra") and

Wizard of Oz Edgar Mitchell

in
"Uf
OZ
and Aliens"-show, Saturday evening in Germany
under rainbow colours: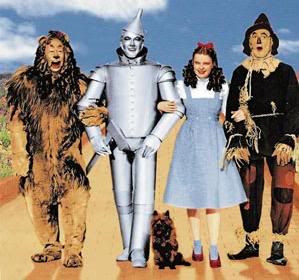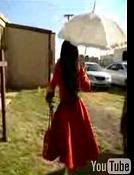 Right after the show: Nina Hagen in a "Rosswell-UFO-report":
enhancing the yellow brick road theme.
See full video here: Pro7 Nina Hagen's Ufo Jagd


One night before (full moon) November 14:
Nina Hagen
played the
Alice-in-Wonderland-theme
:"Mein Name ist Hase, FBI"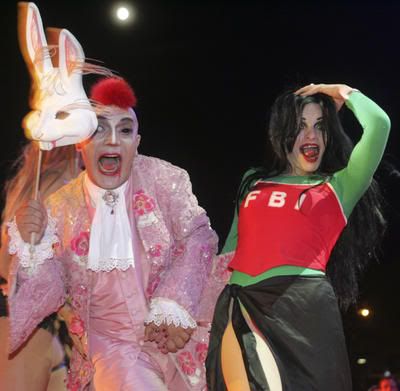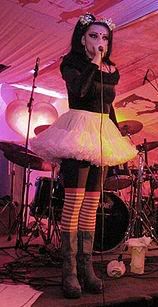 Btw: This summer someone tried to shock me with this theme,
Alice just everywhere on my way to work,-here just two photos of this happening: even the University's elevator had the left hand of Alice, made of the same paper-material, see here: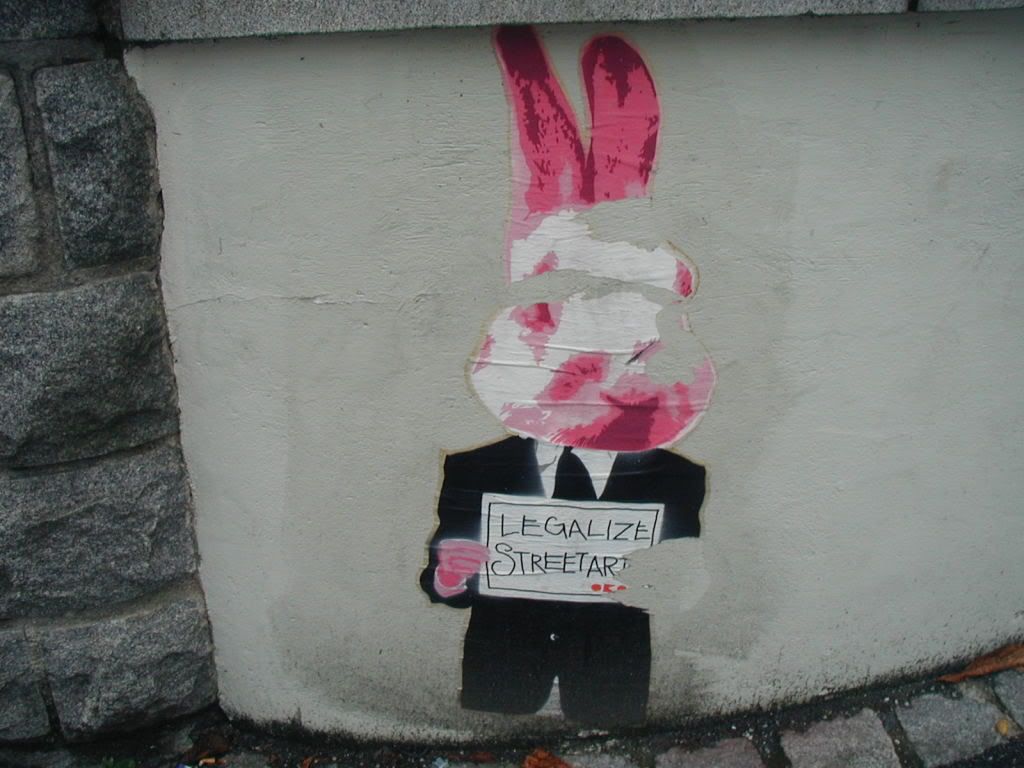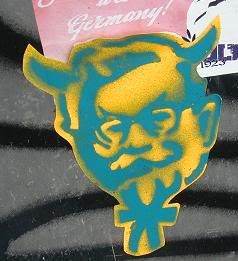 Alice in wonderland/Professor "Hawk" on my way to work
Meanwhile the Uri Geller Ufo-show also played on this theme in using
two Ufo-Abductees
,
who said they were
soul twins
and moved just as real twins,
just like
the infamous

Tweedledee and Tweedledum

,
from Sir John Tenniel's illustrations
for Lewis Carroll's Alice in Wonderland, see for yourself
: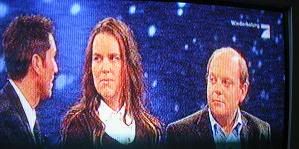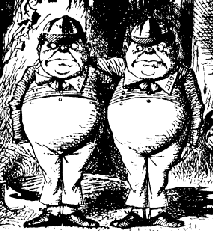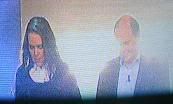 Tweedledee and Tweedledum
At the end Uri Geller wanted everybody to stand up and after the (Final) Countdown bringing things to fruition with
"Shalosh"(Measure, summ up, completeness") everybody had to cry out loud "We want contact". Is this the preparation for the coming luciferian mass-initiation???(one can see it at youtube(sic):
LINK
SHALOSH.)
(and I think the critics oversaw the programming).
Is it so close to the countdown to rapture or extinction?
stay tuned!
farmer