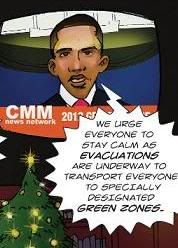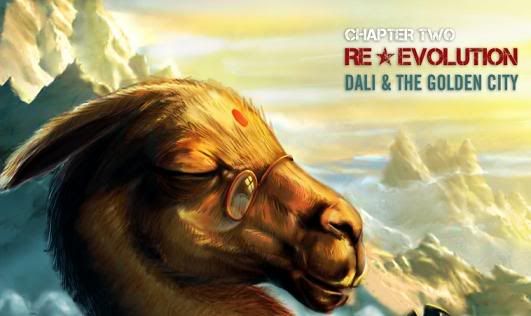 "Dali Lama" the "wise master" in Gustavos Higueras winners Comic RE-EVOLUTION, source and copyright:© Gustavo Higuera, ZUDA Comics
Gustavo Higuera, the author of the New-World-Order Illuminati-Comics has won the first prize in a contest with his new Comic. He will be now lift up into the floors of the DC and Marvel masters. I had written about him in December 2007 and January 2008:
http://freiberg.blogspot.com/2007/12/new-world-order-1-title-and-from-page-3.html
http://freiberg.blogspot.com/2008/01/george-clooney-to-play-p2-boss-gelli_24.html
You can see his new work here and you will perfectly understand why I am worr
ied as with this book the 2012 message, slogans and symbols will reach a lot of hearts and minds of the young and youngest, I bet they will even make a film out of it:
http://www.zudacomics.com/re-evolution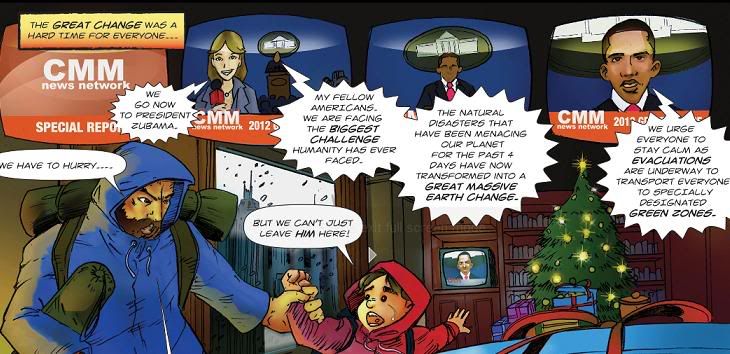 Obama, Earth Change(s) on Christmas December 2012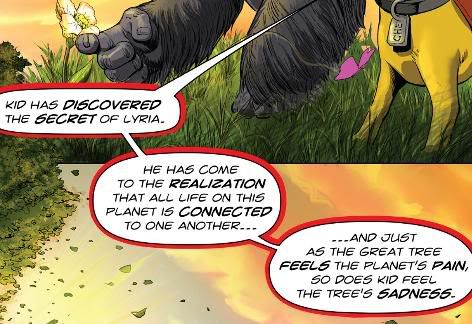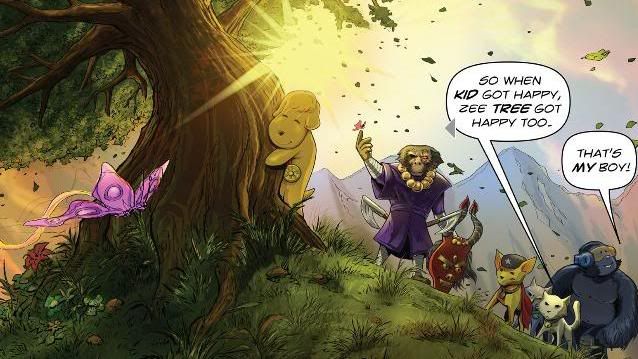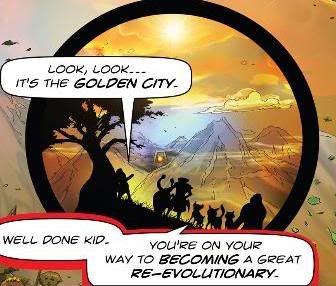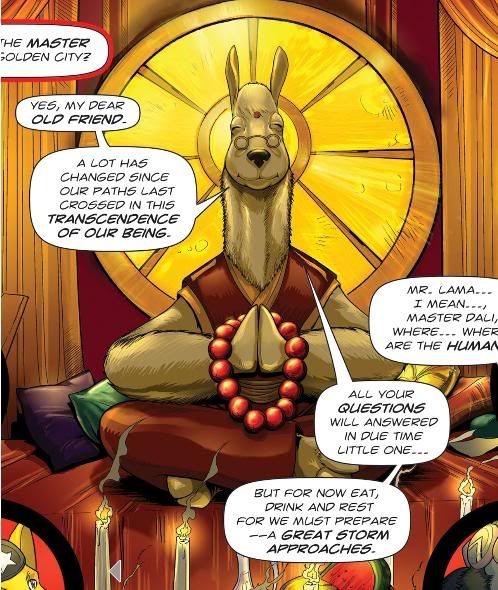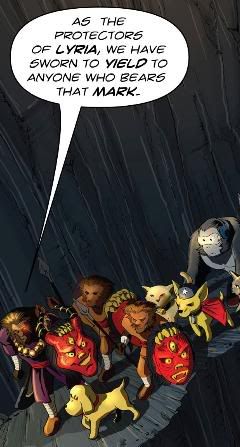 http://www.zudacomics.com/re-evolution
The year is 2013, all life on Earth was nearly destroyed by a series of environmental disasters called the "Great Change." Forced migrations, starvation and disease kill 90% of the earth's population turning what were once great cities ruled by men, into desolate wastelands ruled by the laws of Mother Nature. Mankind has no choice but seek refuge and move into centralized green zones leaving everything behind, including their beloved animals. With the humans gone, it's a free-for-all battle of survival amongst the animals until a group of gorilla forces start a campaign to enslave all wildlife and establish themselves as the dominant force on the planet. Out of these troubled times a new leader emerges to protect the innocent. Che-huahua, the brave and noble dog who along with the help of his "Guerrilla Wild" vow to protect all animals, find the last human city and hope for the day to once again live in peace and harmony in a new golden age - a Re-Evolution. "

prepare the Kids for Antichrist and his golden Age?
stay tuned!
farmer