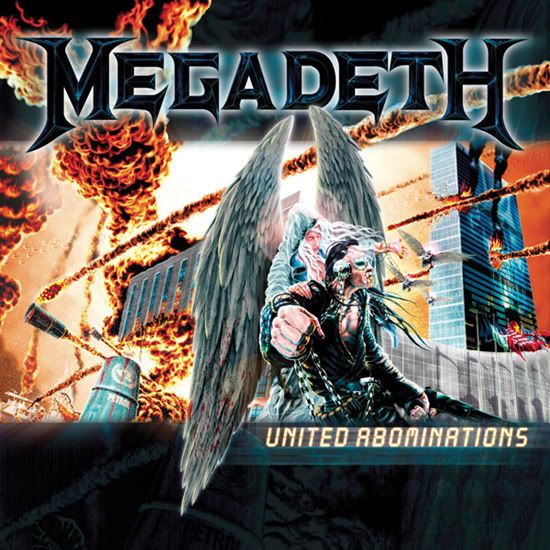 picture: Megadeth, album cover, copyright Megadeth.
Recently I was approached with the offer to fill the Vice-chair of a regional UN Model Organisation, an institution that should help to make known the UN Millenium Goals and to help to realize them on the national/local level and to cooperate with the national United Nations Association.
The implementation of the UN-AOC national plans to restrict freedom of speech and to develop an UN-accepted behaviour in the areas of youth, media, education and migration is not just at full swing, but also backed by serious and immense spiritual force, as I could experience in the last days.
Added to this, I find myself under heavy observation and I have all reason to believe now that also my Email-writing is tapped. However, as I am not willing to further their goals, I wanted to let you know that I friendly declined the sweet offer. It's just not the right place for me:). Better not be a general in the war against the saints, may the Lord have grace. So now I should expect the bad cop to show up soon? Or do you have more sugar for me good cop?
Big thanks to all of you who stood by me with the decision! 
stay tuned!
farmer