'Obama' Think-Tank: Israel Should Cede Jerusalem Sovereignty. LINK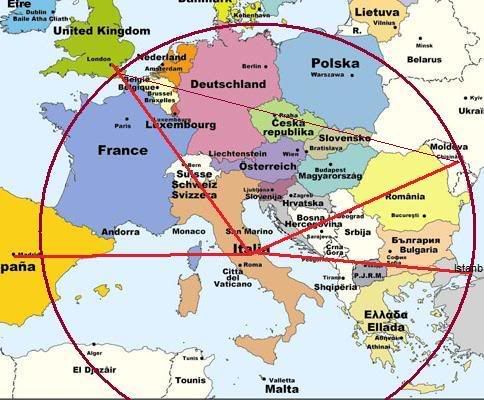 When Obama toured London, Prague and Istanbul in April the Aquila earthquake took place.
Having a break from the museum: and I was right in April to connect Obama with Aquila!
"VATICAN CITY (CNS) -- Pope Benedict XVI will welcome U.S. President Barack Obama to the Vatican July 10 for an audience scheduled to begin at 4 p.m.

Obama will visit Italy July 8-10 to participate in the Group of Eight summit, a meeting of leaders of the world's wealthiest nations. The meeting will be held in L'Aquila, site of a devastating earthquake in April." Link


Barry Chamish writes today:
  On July 10, Pres. Obama attends the final session of the G8 gathering in Rome and then meets the "ex"-Nazi pope Benedict XVI. There, a proclamation will be forthcoming, outlining the end of Israel. PM Netanyahu has been running around Paris and Rome trying to short-circuit the fateful event but to no avail. At this meeting, the world, EU, UN, Quartet, CFR...all the real decision makers, will give Israel the final ultimatum...Clear the "settlements," divide Jerusalem, because, if not, Israel will suffer the wrath of a total war; economic, financial, and finally, a military attack on the country. BY EVERYONE.
that brought to my mind the news from Pastor David J. Mayer from his June newsletter:
"Obama made it very clear on his 100th day in office that he is "remaking America." He didn't say rebuilding, but remaking! Does Obama consider himself to be the Mighty Maker? While honoring himself at a dinner commemorating his 100th day in office, Obama said the following words: "I would like to talk about what my administration plans to achieve in the next 100 days. During the second 100 days, we will design, build and open a library dedicated to my first 100 days. I believe that my next 100 days will be so successful, that I will complete them in 72 days - and on the 73rd day I will rest." (4) The inference of deity here is obvious, but why the 73rd day? The 100th day of Obama was April 29th, 2009. Seventy-two days added to that brings us to July 10th, 2009.
Obama intends to rest from his creative labors on Saturday, July 11th. Saturday is the seventh day of the week, but in addition to that, we must consider the date itself as 07/11/09. Since zeros must be disregarded and since witches use backward masking, we find that if we look at Obama's 73rd day backwards it is 9-11-7. The number seven indicates sanctity and completion, and we all know the significance of 9-11. What is this man planning? Time will tell!"
http://lasttrumpetnewsletter.org/2009/06_09.html
stay tuned!
farmer