"
The position of the European Union is well known. All settlement activities must stop
," EU foreign policy chief
Javier Solana
told reporters on the margins of an EU foreign ministers' meeting in Stockholm.
LINK
Italian Foreign Minister
Franco Frattini
told AFP that the
EU foreign ministers were united in their criticism of Israel.
French foreign ministry spokesman Eric Chevallier called the Israeli announcement "evidently totally contrary to the spirit of the peace process and Israeli engagements, and to the dynamic of the peace process."
LINK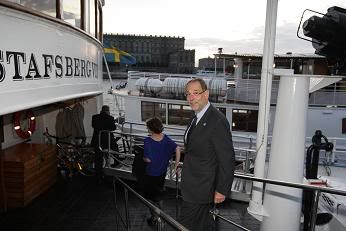 boat sails, Link: http://www.eu2009.se/en/press
stay tuned!
farmer