Please watch this excellent video on the background of the planned mass vaccinations: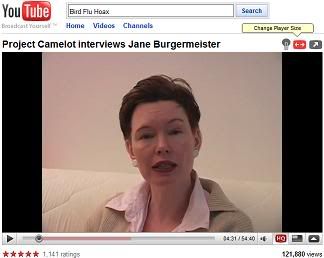 excellent interview with Jane Burgermeister, http://www.youtube.com/watch?v=PelTWCUmTsU
see also her webiste: www.theflucase.com
Sept. 29: "The European Commission has rushed through approval for the use of two untested "swine flu" vaccines in the 27 countries of the European Union as well as Iceland, Liechtenstein and Norway. The products, Focetria developed by Novartis (NOVN.VX) and Pandemrix developed by GlaxoSmithKline (GSK), will be available before the start of the flu season." LINK
http://www.reuters.com/article/healthNews/idUSTRE58S3P820090929
So today we see:  LONDON — British drugmaker GlaxoSmithKline will next week begin shipping its swine flu vaccine Pandemrix across Europe, the group announced on Wednesday following approval by regulators. LINK
USA: US media is reporting that the "swine flu" vaccine will be distributed in the United States by the first week of October, as much as two weeks earlier than planned as the government speeds up its mass vaccination programme. LINK
Australia: Australia begins historical mass vaccination experiment with untested "swine flu" jab today. LINK
China: China begins mass vaccinations for swine flu. LINK
Switzerland: Swiss soldiers to be called up to "support" "swine flu" vaccinations, soldiers reveals at talk in Zürich. LINK
Hungary: H1N1: megérkezett az oltóanyag
Germany: "Die britische Pharmafirma GlaxoSmithKline will in der kommenden Woche mit der Auslieferung des Schweinegrippe-Impfstoffs Pandemrix an Staaten in ganz Europa beginnen"  LINK
Now connect this with my news from yesterday of EU wanting to have better cooperation between Military and Civilian Actors and you have the picture....