"Dr. Javier Solana will chair a new studies center for Global Economy and Geopolitics named Esade." The ESADE project was conceived in the spring of 1954 by a group of Spanish professionals and entrepreneurs who later founded the university. The school was born after signing an agreement with the Jesuits in October 1958. It now under the top 10 European Business Schools. 

"After ten years as High Representative of the EU's Foreign and Defense Policy, Javier Solana returns to academia, and does so as chairman of the new Esade - Center for Global Economy and Geopolitics. Yesterday, Solana signed into his new position as the center's chairman, with offices in Barcelona as well as Madrid. Solana took the opportunity yesterday to enter an MBA class to speak to students."
15-Dec-2009 04:12pm"
"The new ESADE Centre for Global Economics and Geopolitics, over which Javier Solana will preside, will focus on the
evolution of global society,
analysing the global economy
, corporate leadership and good practice in public policy, among other areas. "In joining ESADE, I am becoming part of an institution of excellence and academic rigor" says Solana, "
we hope to set up what will become an international reference for the generation of new ideas essential for the future of global society as a whole
." Solana also commented that he aims to establish relationships with other international centres of excellence that will support this goal.
Designed to instigate reflection, academic analysis and public debate focused on the role of public institutions, multinationals and other international actors, the Centre will comprise a number of other ESADE experts in the areas of corporate internationalization, macroeconomics, public policy and leadership.
Javier Solana will also teach on some of ESADE's leading international programmes, sharing some of his experience and knowledge with ESADE's executive education participants, MBA students and the school's large alumni network. 
Carlos Losada
, Director General of ESADE said, "We are absolutely delighted that Javier has chosen to join ESADE, it will be an honour to work alongside such an international political heavyweight. We are excited about his leadership of our new research centre and sure that it will yield the pioneering new ideas needed by business and society."
Link
YouTubeVideo of
Allseeing Eye Triangular Form of Esade Main Building
:
LINK
"Jesuit education is a critical instrument
in developing leaders
of the social and economic institutions
which shape societies."
(from ESADE server:"Business Schools in Jesuit Education - FOUR REFLECTIONS")
The Jesuit influence is not something of a past decade. Last year - on the schools 50th birthday, the new appointed "Black Pope" Adolfo Nicolas had visited the school. Nicolás was elected as the Order's thirties Superior General on January 19, 2008, succeeding the Dutch Fr. Peter Hans Kolvenbach. In his speech he was refering to the "spirit" and the four reasons why Jesuits engage in education. You can find them again in the values of the school.
In his speech he twisted  the meaning of the Holy Spirit with a new meaning:
"Indeed, business schools and law schools can choose among many spirits. If we want to "inspire future" what "spirit", which wind do we want to swell our sails? What values do we want shaping the future?" (also the other Solana company acciona is dealing with wind)


"Fortunately, the "spirit" and spirituality will leave the Heritage of  exclusive religions and believers."(sic) 

"The word spirit is filled with symbolic suggestions. In the Bible, the spirit 
is the wind pushing hard and whose address can not be pigeon-holed in 
rules given in advance. At the scene of Pentecost, the Spirit 
Ghost is "wind" and "fire" that transforms people: the result 
is that the friends of Jesus overcome fear, they go out and preach 
freedom of belief and the surprising message from his friend and teacher. 
Symptomatically, the Jesuits, at our last General Congregation 
we have chosen the metaphor of fire (and Spirit) as a symbol 
summarizes what we feel is our mission: "to be a fire that ignites 
other fires, "meaning that" inspired ". "Inspire" is the opposite of 
coerce, impose or indoctrinate. It is suggested, maybe calling the other 
carries within. Dialogue is to invite self-development of each. 
In a world where fundamentalism of all kinds, religious and 
ideological divide, and come face to justify violence, the real 
Spirit launches respectful dialogue processes. Spirituality is 
namely the cultivation of the mind, is the best soil in which they can root the 
seed of intercultural and interreligious dialogue, which is a critical element of 
economic and political future, more free, fair and peaceful"

...
" I would now like to discuss with 
you how these four dimensions can define the "spirit" 
who want to "inspire" in the "future" of the world...."

read the whole speech here:
Link
The Director of the School
Carlos Losada
holds among other positions the one of "President of the Postgraduate Commission of
UNIJES
(Jesuit Universities)" and he has been member andVice-President of the Board of Trustees of Intermón-
Oxfam Foundation
, and a member of the Board of Oxfam International and Fundació Cristianisme i Justícia. Oxfam believes that "
Israel's occupation of the Palestinian territories for over 40 years should be ended as one essential step towards peace
"
LINK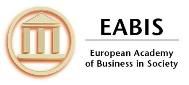 ESADE
is founding member of a group called
EABIS.
Also Solanas new employer
ACCIONA
is among the members (
Link
). The European Academy of Business in Society (EABIS) is an alliance of companies, business schools and other stakeholders committed to better understanding and integrating Corporate Social Responsibility into business theory and practice. EABIS' objective is to support companies to manage successfully
social, environmental and governance challenges
in order to be both sustainable and competitive. EABIS was launched in 2002 by five founding companies –
IBM, Johnson & Johnson, Microsoft, Shell and Unilever
– and a number of Europe's leading business schools at INSEAD with the support of the
European Commission
. (
Link
)
And now guess what: CURRENT CHAIRMAN OF
EABIS
IS
Viscount Davignon Étienne
, former vice-president of the European Commission and the
president of the Bilderberg steering committee
.
stay tuned!
farmer