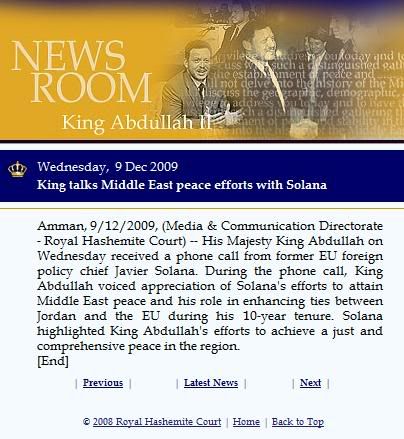 http://www.kingabdullah.jo/news/details.php?kn_serial=7986
"Jordan - King talks Middle East peace efforts with Solana 

His Majesty King Abdullah on Wednesday received a phone call from former EU foreign policy chief Javier Solana. During the phone call, King Abdullah voiced appreciation of Solana's efforts to attain Middle East peace and his role in enhancing ties between Jordan and the EU during his 10-year tenure. 
Solana highlighted King Abdullah's efforts to achieve a just and comprehensive peace in the region." Dez 10, LINK
Did I have a Royal visitor yesterday evening? He came at local time 19:36
First the news appeared on the Kings News Blog,
then the Jordanian government news agency page brought it at 20:00:

and just today on the other news agencies...Here is the analysis from my blog: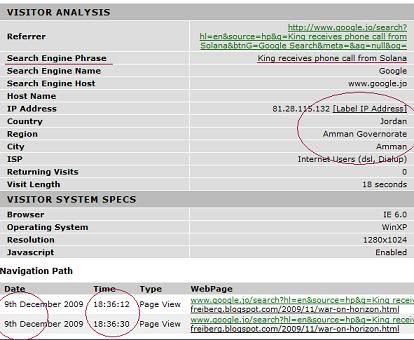 stay tuned!

farmer