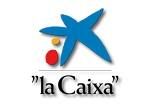 Just hours after accepting the
Charles V Prize from the European Foundation of Yuste
,
Javier Solana
has joined the board of the
Fundació "La Caixa"
as an independent member. 
The addition of Solana governing body of this entity has been approved unanimously at a meeting in the entity linked to the first savings bank in Catalonia and Spain.
The board, composed of 29 members and chaired by the president of "La Caixa" and  Fundació "La Caixa", Isidre Fainé, is the body responsible for governance, administration and representation of the Foundation.  Isidre Faine is together with Juan Maria Nin Génova, Vice President and CEO of "La Caixa" and Vice President of the foundation a

Bilderberger

(attendees in Greece 2009).
"la Caixa" is the leading European savings bank and the third largest Spanish financial group by business and results. At the forefront of retail banking in Spain, and with the largest network of branches and cash dispensers, the institution is developing an international expansion plan aimed at new markets. Last year they advertised openly with the number 666, see here: Link
or here: http://josepbarbera.blogspot.com/2008/06/fotografies-i-la-caixa-666.html
Fundació "la Caixa", based in the city of Barcelona, is a private nonprofit cultural organization in Europe whose aspiration is to bridge gaps in public programming in areas unattended by other private and public institutions. Some of the foundation's most significant works have taken place in the area of visual arts.
Through its Social Programme, "la Caixa" funds social, environmental and scientific, cultural and research programmes. The "la Caixa" Foundation is Spain's leading private foundation, the second in Europe and the fifth in the world in terms of budgetary volume (550 million Euro for 2008), according to data from the European Foundation.
Has this to do with the Spanish King/Zapatero who has met with Obama yesterday and the current financial situation of Spain?
stay tuned!
farmer