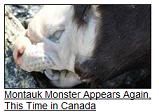 source Pravda,
Link
with a picture from a "beast out of the sea"?
"At the Third Forum of the Alliance of Civilizations initiative UN Secretary-General Ban Ki-Moon has called for the international community to bridge the divides that separate peoples and cultures, declaring that the
citizens of the world must "unlearn"
stereotypes and
eliminate feelings of
national, racial and
religious superiority

...
The way forward, according to the Forum, is through education, building inclusive societies, empowering women and making sure extremism and hatred do not brainwash the young." Link above.
"
We can see some of the
New Age political patterns
in the
increased role of women, in the idea of networking, in the growth of citizen diplomacy, and the ecological concern
for the welfare of the Planet
".
Rene Wadlow, "student of Madariaga"
in a book review on Gary Lachmans 'Politics and the Occult'
Link
for more on this subject read also: "New Age Politics"
Link
, (on Wadlow, see also my last article).
"

Dalia Mogahed, Executive Director of the Gallup Center for Muslim Studies, said: "No-one has ever before explored the

readiness of people across Europe, North Africa and the Middle East to a unified entity and a shared project around the Mediterranean

. The dialogue is usually monopolised by a vocal and tiny minority, and the Anna Lindh Report aims to hear from everyone in order to

inject this dialogue with the voice of the people.

" While the official launch of the first Anna Lindh Report will be in September 2010, the study is already causing much interest among policy-makers, civil society leaders and the academic community. Speaking at the session on behalf of the United Nations for Civilisations, Dr Thomas Uthup said: "Many reports have been produced which have no impact on policies, but this Report is different. What is apparent from the study the appetite that people have for real, positive intercultural relations, and the Anna Lindh Report can provide concrete orientation and ideas to the UN Alliance and all the institutions working for dialogue.""

Link